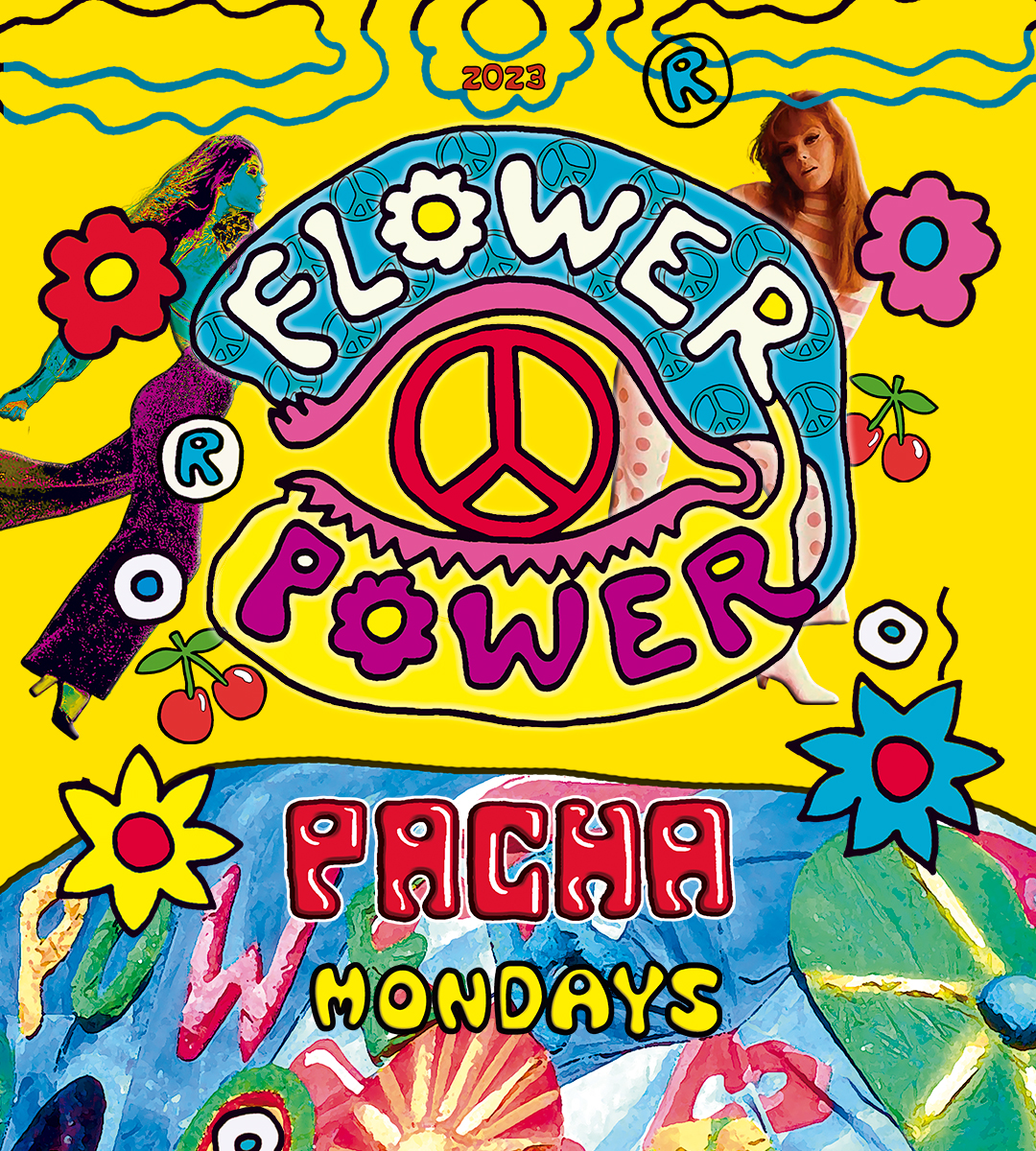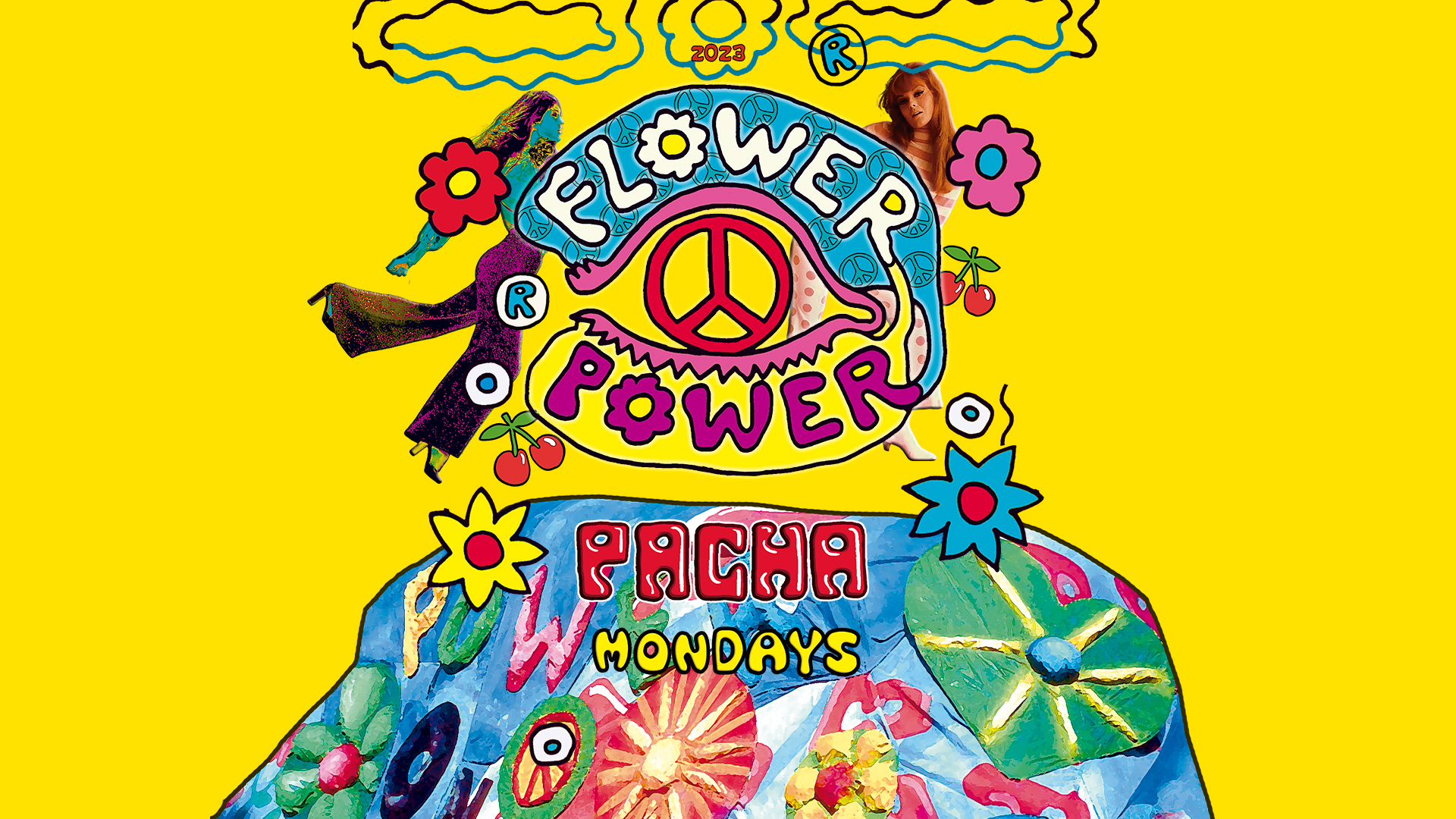 Do you like dancing to the rhythm of the 60s, 70s and 80s? Would you like to experience a night of freedom, peace, happiness and music on the most magical island in the world? Then, don't miss Flower Power, the most emblematic party at Pacha Ibiza, where you can groove to the rhythm of the classics that marked an entire era. 
The Flower Power party is a tribute to the hippie culture that made Ibiza famous as the island of freedom. Every Monday, Pacha is transformed into a journey through time, full of colour, joy and nostalgia. Enjoy a unique and original experience, with spectacular decoration, an unbeatable atmosphere and a music that will make you vibe it out. 
At the Flower Power party you can enjoy a spectacular decoration, with flowers, balloons, flags and posters that recreate the atmosphere of Woodstock, the most famous music festival in history. In addition, you will be able to see live performances of artists that imitate rock and pop legends, such as Elvis Presley, Madonna or Michael Jackson. 
But the best thing about the Flower Power party in Ibiza is the music, which will make you dance non-stop all night. At this party you can listen to the greatest hits of the 60s, 70s and 80s, from rock and roll to disco music, as well as soul, funk, reggae and pop. With songs that have marked generations and that continue to be an inspiration for musical culture. And all this is mixed by the resident DJs Víctor Nebot and Sergio Vicedo, who know how to enliven the public with their selections of songs and their good vibes. 
If you want to live a unique and unforgettable experience in Ibiza, don't think it twice and book your ticket for Flower Power or reserve your VIP table. We assure you that you will not regret attending this party that will make you feel like you are in another dimension. Don't miss it! 

Funky Room
Namaste
Experience the unique vibe of Namaste at Pacha Ibiza's Funky Room every Monday throughout the season! Namaste brings together music, dance, and spirituality in an unparalleled setting. Let yourself be enchanted by captivating sounds, from deep house beats to exotic ethnic rhythms, as renowned guest DJs take you on a musical journey.